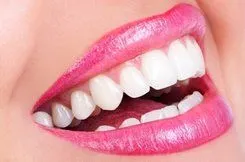 To accomplish the whitening of your teeth, we have 2 different methods.
In-office whitening with Phillips Zoom! Whitening- Zoom teeth whitening is a process that uses a 25% hydrogen peroxide gel, the gel is activated via a special UV light. Your eyes, lips and gums are completely covered and protected throughout the entire procedure. The procedure consists of four 15-minute sessions. A fresh layer of whitening gel is applied after each session as the old gel is removed from your teeth. Once all the sessions are done, your smile can be up to 8 shades whiter!
Take home trays- We utilize a Zoom! tray whitening system. This tray whitening system is completed in 2 steps. The first step is to make an impression of your teeth. With this impression, we'll craft you custom whitening trays that you can use over and over. Finally, you will take the whitening gel and put it in the trays for a short period of time over a period of a few days. This often results in a whiter smile of 4 - 8 shades!
Please contact us today to see if you are a candidate for these types of whitening!